Viziranje za Work and Travel program je u jeku. Nakon što smo utvrdili šta te čeka u narednom periodu, važno je sad da se za to i pripremimo.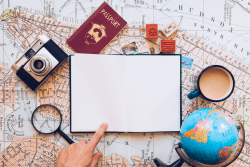 Procedura
◉ Dođi bar pola sata pre zakazanog intervjua i nemoj zaboraviti ličnu kartu!
◉ Pre samog ulaska prilažeš ličnu kartu radi identifikacije. Kako nije dozvoljen unos bilo kakvog oružja i oštrih predmeta prvo će te pregledati ručnim metal detektorom nakon čega staješ u red za ulaz
◉ Ulaziš u prvu prostoriju ambasade gde ostavljaš svoj telefon i stvari koje će te čekati pri izlasku iz ambasade
◉ Izlaziš iz te prostorije i prolaziš kroz dvorište sve do glavnog ulaza gde se nalaze šalteri
◉ Na ulazu će te dočekati zaposleni kojima ćeš reći da si za viziranje za Work and Travel , a oni će te uputiti u koji red da staneš. Prvo ostavljaš otiske prstiju zatim na narednom šalteru se dešava intervju
◉ Odmah nakon razgovora, koji traje između 3 i 10 minuta, konzulat će ti saopštiti da li si dobio vizu ili ne
◉ Nakon završetka intervjua napuštaš glavnu zgradu, prolaziš kroz isto dvorište sve do prve prostorije gde ti vraćaju telefon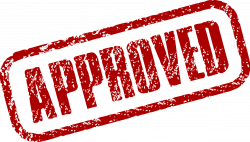 Najčešća pitanja
Ažurirali smo spisak najčešćih pitanja za viziranje za Work and Travel i to sve na engleskom jeziku kako bi ti bilo lakše da vežbaš. Pred tobom su 45 pitanja od kojih će ti svega nekoliko biti postavljeno na intervjuu. Sasvim je moguće da ti konzul postavi i neko pitanje koje nije na spisku, ali bi trebalo da se tiče tema koje smo pokrili ⬇️:
How did you hear about the Work and Travel program?
What is your Sponsor agency?
What is your agency in Serbia?
Why are you going to the USA? / Why do you want to work in the USA?
Where are you going to work? / How long will you be working in the USA?

How long does your program last? (Start date and end date)

Do you know the details of your flight to the USA?

Have you been to the USA before?
Who will be your employer in the USA? / What is going to be your position
Where will you be staying in the USA? / Will your employer provide your

accommodation?
Do you know your rights while you are in the USA?
What do you study? / What is your major / field of study? (Koji si smer?)
Are you a full‐time student? What year are you? When will you graduate?
Are you attending classes regularly? How much time do you spend at the faculty? 15. How many exams have you passed this semester?
What is your average grade? (Koja ti je prosečna ocena?)
Why do you have poor grades? (Zašto su ti lose ocene?)
How many credits have you completed? (Koliko imaš ESPB bodova?)
Why don't you have more credits? (Zašto nemaš više ostvarenih ESPB bodova?)

Are you self‐financed or government‐funded? (Da li si na budžetu ili

samofinansiranju?)
Why did you lose government‐funded status? (Zašto nisi više na budžetu?)
What will you do after you graduate?
Are you currently employed?
How do you spend your free time? / Do you have any hobbies?
How much does your program cost?
Who is going to pay for your visit?
Where do your parents work?
Do you have brothers or sisters? If yes, where do they work?
Do you have any family members in the USA? If yes, what is their status? (legal/illegal)

Do you have relatives in the USA? If yes, who? / Do you have any friends in the USA?

Do you have a boyfriend/girlfriend? Is he/she going to travel with you?

Are you married? If yes, what does your spouse do? For how long have you been married? Is your spouse/wife going to travel with you?

Can you speak any other languages?
Have you ever travelled to any other country? If yes, which country and why?
Have you ever been on a plane before?
Have you ever applied for a visa for any other country?
Are you going to travel through the USA? / Where will you be traveling in the USA?
How will you travel from one place to another?
What will you do after coming back to Serbia? / What are your plans for the future?
When are you planning to come back to Serbia?
Do you know what the living cost in the United States is?
Do you have enough money for the first month? / How will you manage your

expenses before you get your first pay check?

Za povratnike: When did you return home last year?
Did you get the chance to pass any exams?
When did your school year start?
Dodatni saveti za viziranje za Work and Travel
◉ Za intervju se pripremi psihički. Potrudi se da budeš što opušteniji i veseliji. Vedrina duha je ono što je najbitnije, a što ne možeš da lažiraš. Budi samouveren i veruj u ono što pričaš. Konzul u ambasadi, s kojim ćeš razgovarati, ne sme da stekne utisak da imaš nameru da ostaješ u Americi.
◉ Nema puno pravila oko toga ko je kvalifikovan za viziranje za Work and Travel, a ko ne. U suštini što više ispita položiš veće su šanse da je dobiješ. Zagrej stolicu!
◉ Obuci se formalno i pristojno. Odeća ne čini čoveka ali svakako pokazuje koliko poštuješ ambasadu kao državnu ustanovu. Košulja i farmerice (a ne šorts) su skroz prikladne. Obrati pažnju na obuću – bez papuča i sandalica.
◉ Nema potrebe da se plašiš ako nemaš prethodo radno iskustvo. Ti si student, od tebe se to ni ne očekuje. Ako si na budžetu to obavezno naglasi, kozulati se oduševljavaju takvim studentima jer je u Americi to ,,teže postići".
◉ Znanje engleskog jezika nije presudno za dobijanje vize ali to ne znači da ne treba da vežbaš konverzaciju. Svaki dan pročitaj nešto ili popričaj sa nekim kome veruješ.
◉ Obrati pažnju na ponašanje i u čekaonici jer imaju običaj da te posmatraju i dok sediš – da li si nervozan, da li imaš skrivene namere, da li se domunđavaš sa nekim i slično
P.S. Slikanje u i oko ambasade je zabranjeno
‼️Ako imaš dodatnih pitanja za viziranje za Work and Travel slobodno nas kontaktiraj na facebook ili nam piši u komentarima 🤩