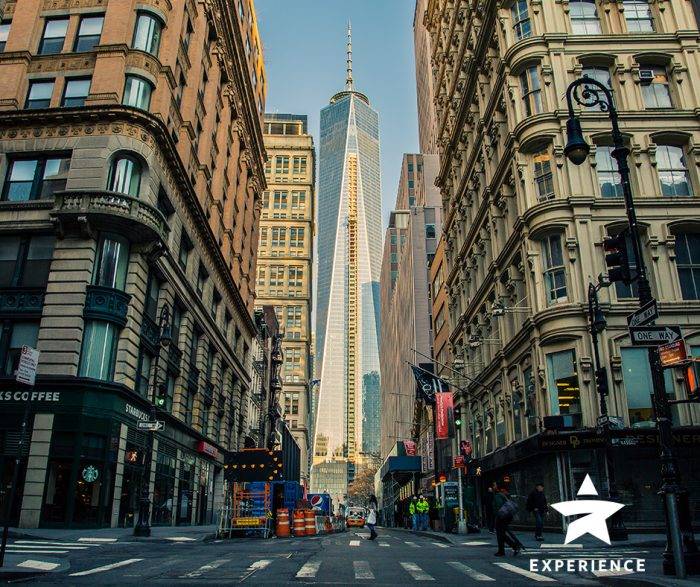 Kažu da ništa nije za džabe, ali u NY po nešto ipak jeste.
Galerije
U delu grada Chelsea nalaze se brojne galerije u koje možete ušetati bez plaćanja ulaza i diviti se umetničkim delima bez da vas iko forsira da nešto kupite.
Gradska većnica
Je građena u periodu 1803. do 1812. godine i čini jedno od turističkih znamenitosti NY-a. Možete je obići u pratnji vodiča i čuti priče o istoriji zgrade, nameni i arhitekturi. Za obilaske četvrtkom od 10 ujutru morate napraviti rezervaciju OVDE dok posetu sredom od 12 časova ne morate najaviti već je pravilo da će ući oni koji dođu dok se grupa ne popuni. Ipak potrebno je da se upišete na listu u NY turističkom kiosku koji se nalazi u južnom delu City Hall parka (adresa east side of Broadway at Barclay Street) na dan obilaska između 10 i 11:30 časova.
Fashion Institute of Technology
Ako volite modu adresa koju treba da posetite je – Seventh Avenue at 27 Street. Ulaz je besplatan, a radno vreme je utorak – petak od 12 do 8 uveče, a subotom od 10 do 5 popodne.
High Line
Čuli ste za park izgrađen na napuštenoj metro liniji koja ide iznad ulica zapadnog Menhetna? Park je otvoren od 7 ujutru do 11 uveče i sam za sebe je atrakcija ali je i domaćin mnogim besplatnim dešavanjima čiji raspored možete pogledati OVDE
Lokacija parka – Gansevoort Street in the Meatpacking District to West 34th Street, between 10th and 12th Avenues
Gradska biblioteka
Bilo da volite ili ne volite da čitate, NYC Public Library vredi posetiti. Besplatne ture obilaska su od ponedeljka do subote u 11am i 2pm.
Adresa – Fifth Ave at 42nd St, Midtown East
Bryant Park
Kada ste već posetili biblioteku odmorite u Brajant parkiću koji se prostire iza zgrada biblioteke. Mala oaza mira i zelenila okružena neboderima.
A šta kažete na filmsko veče u parku pod zvezdama? OVDE možete pogledati repertoar za ovo leto.
Staten Island Ferry
Besplatna vožnja brodom od Menhetna do Staten Island-a. Uživaćete u vetru i pogledu sa palube. Raspored vožnji možete pogledati OVDE
Brooklyn Bridge
Lepa šetnja preko mosta i savršen pogled na Manhaten iz Brooklyn Bridge parka do koga se stiže kada pređete most iz pravca Menhetna.