SEVIS (Student and Exchange Visitor Information Sistem) je sistem za evidenciju ulaska i izlaska iz Amerike učesnika Work and Travel programa koji nadgleda US Bureau of Imigration Custom Enforcment.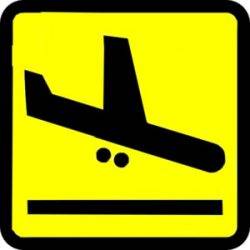 Za registraciju su ti neophodni: Pasoš, DS-2019, adresa u USA 
U sistemu treba da se registruješ u prvih 72h od ulaska u zemlju.
????Pronađi svog sponzora u sledećoj listi (ime sponzora ti piše na DS-2019 obrascu):
???? ASPIRE:
https://aspireww.com/arrival-check-in/  
???? GEOVISIONS:
https://geovisions.org/arrival-check-in/
???? DINAMIC GLOBAL EXCHANGE:
http://www.dynamicglobalexchange.com/login 
???? ALLIANCE ABROAD:
http://www.allianceabroad.net/participants/Login_DS2019.aspx
???? CHI:
www.sevis.orghttps://wt2.chinet.org/Account/Login?ReturnUrl=%2F
???? CICD:
http://www.cicdgo.com/work-and-travel-usa/validating-your-j-1-visa/
???? CCI:
Upiši informacije o sebi, svoj e-mail (važno je da je ispravan da bi sponzorska agencija mogla da te kontaktira), o prebivalištu, o poslodavcu itd. Ako ti traže broj telefona upiši broj svog poslodavca dok ne nabaviš svoj.
SREĆAN POČETAK PROGRAMA ! ????