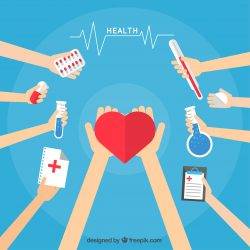 ✔ Pre odlaska na Work and Travel ili drugi program moraš da posetiš lekara! Budi spreman da na tvoje zdravlje može uticati nov način ishrane, klima i uopšte nov stil života. Nema potrebe da se paniči, samo da se bude na oprezu.
✔ U slučaju da redovno konzumiraš neke lekove posavetuj se sa lekarom o količini koja ti je neophodna i o načinu konzumacije. Veća količina lekova je neophodna da se nosi u ručnom prtljagu uz preporuku lekara koja je prevedena na engleski jezik.
✔ OBAVEZNO idi kod zubara! U Americi tvoje zdravstveno osiguranje ne pokriva stomatologa. Imaj u vidu da je drastičnije skuplji ,,preko bare" ! Usluge su u stotinama i hiljadama dolara.
✔ Poseti ginekologa / urologa pre odlaska. Ovi pregledi takođe nisu uključeni u tvoje zdravstveno osiguranje u Americi.
✔ Uskoro očekujte još tekstova o savetima za vaš program!
KEEP CALM AND BE PREPARED !