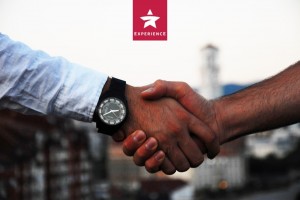 Prvi stres vezan za Work and Travel je došao na red – intervju za posao. A verujte, nema razloga za nervozu.
Mi smo na osnovu razgovora sa vama i vašeg CV-ja već predložili poslodavca i posao koji mislimo da bi vam odgovarao i gde ćete se uklopiti. Dakle, teren je spreman na vama je da na njega utrčite uz malo treninga i sa osmehom.
Da smanjimo nervozu i olakšamo ovaj prvi korak, spremili smo neke tips&tricks za razgovor sa poslodavcem.
– Prvi utisak je važan zato izaberi prikladnu fotografiju za CV i odeću za intervju.
– Obratiti pažnju i na email adresu i skype nalog, sliku i username (Miki Maus je cool, ali ne baš profesionalno).
– Informiši se o poslodavcu i mestu gde de bi trebalo da radiš, pročitaj opis posla za koji konkurišeš.
– Razmisli o iskustvu, znanju, veštinama i osobinama koje te čini kvalifikovanim za taj posao.
– Razmili o ciljevima za leto.
– Spremi odgovor na pitanje zašto baš taj poslodavac, ta lokacija, Amerika uopšte, zašto baš ti za taj posao. Spremi se da te mogu pitati da kažeš nešto o sebi, da li si timski igrač, da li imaš neku osobinu ili znanje koji te kvalifikuju za posao, gde si učio engleski… Napravili smo spisak najčešćih pitanja na intervjuima u Americi
1. Tell me about yourself.
2. Why should I hire you?
3. What work experience have you had?
4. How has your education prepared you for this internship?
5. Do you work better as a team or on your own?
6. What is your greatest weakness? Tipičan američki odgovor na pitanje "What is your weakness" je nešto poput, "It's difficult for me to stop before the job is done. This may annoy others because I just can't rest until task is complete.".
7. What is your greatest strength?
8. How would your professor describe you?
9. How would your co-workers describe you?
10. What would your employer tell me about you?
11. What qualities do you have which will make you a good employee?
12. Tell me about any major obstacles you have overcome in your life?
13. Why do you want this position?
14. What's the most important thing you will do on your first day of work?
15. Why are you the best candidate for this job?
16. Tell me about a stressful situation in a past job and how you handled it.
17. What were your duties?
18. When can you start your program?
19. Will you be able to stand for a long period of time?
20. Have you ever lived without your parents/with many roommates?
21. Do you mind living with large number of people?
22. Tell me about your interests.
23. What do you hope to achieve from this program?
24. How can you contribute to this company?
25. Where do you see yourself in 5 years?
26. What led you to your field of study?
27. Describe a situation where you worked as a team. How did you contribute?
28. Why did you want to be part of this program?
29. What is your greatest success?
30. What is your greatest failure?
– Ako bude prilike, lepo zvuči da kažeš zašto želiš da odeš u Ameriku i zašto te privlači baš to mesto i taj tip posla
– Pokaži interesovanje, pitaj sve što te zanima o poslu. Evo par primera dobrih pitanja:
1. What would a typical work day be like?
2. If selected when would you like me to start?
3. What are my job responsibilities?
4. Is there anything else you would like to know about me?
5. What is the next step in the interview process?
– Za svaki slučaj, nauči izraze vezane za posao npr. ako je ponuda za rad u restoranu proveri da li znaš kako se na engleskom kaže račun, tanjir, viljuška…
– Na pitanja odgovaraj proširenom rečenicom, a slobodno možeš i sa dve – tri. Npr. ako te pitaju da li imaš radnog iskustva, možeš reći samo – da ili ne – ali nemoj! Bolje zvuči " Da, radio/la sam prošlog leta dva meseca u kafiću u mom gradu i to je bilo super iskustvo jer sam stekao/la radne navike, naučio/la kao funkcioniše rad u kafići… i uz osmeh kažeš kako si zaradio/la da posle odeš 10 dana na more i fenomenalno se provedeš i da se nadaš da ćeš ovog leta isto tako samo što ćeš još unaprediti engleski jezik, upoznati USA kulturu i ljude iz drugih zemalja, a posle ćeš da se nagradiš dobrim putovanjem i vratiš kući sa baterijama napunjenim za nastavak fakulteta." Ovo je samo primer, ne shvataj doslovno 🙂
– Govori u pozitivnom kontekstu. Izbegavaj "nisam nikada" i "ne znam". Ako negaciju moraš da upotrebiš bolje zvuči ako odmah posle daš pozitivnu konstataciju – "nisam nikada radio/la u prodavnici, ali sam veoma uredan/uredna, uslužan/na, dobro komuniciram sa ljudima, volim da pomognem, imam dobro pamćenje i brzo ću zapamtiti na kojoj polici stoji mleko, a gde su čokolade…"
– Ne pričaj negativno o svojoj školi ili prethodnom poslu, šefu ili kolegama. Ako je bilo loše iskustvo, pokupaj da ublažiš. Na primer "There was often confusion in the kitchen, but this tought me the importance of being organized, calm and to assist coworkers as needed."
– Potrudi se da tokom razgovora ne zamuckuješ, uzdišeš i ne umireš 🙂 Ako ipak ne možeš da se savladaš, a to poslodavac prokomentariše, uvek možeš reći da jako želiš da odeš u Ameriku, da je baš to pravi posao za tebe i da žarko želiš da ga dobiješ i da će sve biti lakše ako dobiješ taj posao.
– Na kraju se zahvali na razgovoru, reci da se nadaš da ćeš imati prilike da leto provedeš u Americi i da budeš deo ekipe xyz firme.
Kao deo pripreme smisli šta ćeš odgovoriti na očekivana pitanja, razgovaraj sa nekim na engleskom i simulirajte razgovor za posao.
I zapamti – samo opušteno i pozitivno! Ameri cene osmeh i optimizam, a mi ti držimo palčeve!
Srećno!!!