INTERN's POSITION: 3 culinary from February 1 & 11 F&B from April 1
STIPEND paid to CHI intern: $ F&B $2.25+tips; Culinary $10.; Banquet Server $11;Host $10; OutletServer$6.50;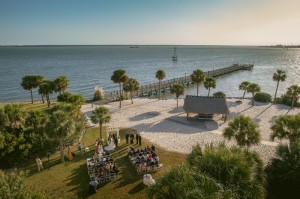 InRoomDining:$8.75+tips
MEAL: PROVIDED OR NOT: Yes, Complimentary while at work. There is a meal provided every day, even on days off @3:30-4:30PM.
DRESS CODE: uniforms provided
UNIFORM (provided or not, describe in details): Partial uniforms provided:
Hostess: Shirt and belt provided. Khaki shorts or pants required.
Server: Shirts, aprons, and belt provided. Khaki shorts or pants and Navy pants required.
AIRPORT OF ARRIVAL IS: Charleston International.
PICKUP : Not provided . Take a taxi cab to the resort, it is only $30.00, 15 min ride.
LOCAL TRANSPORTATION TO WORK: Bus. www.ridecarta.com
COST: $1.75 one way; other options available.
HOUSING provided or not: Resort will assist in securing accommodations, conservatively furnished apartments. Resort provides temporary housing in the hotel in the interim. Shared housing will be available with all CHI interns. All can be connected via email. These opportunities with public transportation in mind and may be able to include the participant's housing on hotel Trolley route. Resort located in the most historic city in the Southern United States and the #1 Tourist destination in the states.
Uslovi učešća, kvalifikacije i cene možete naći na ovom linku.