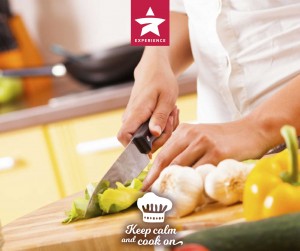 Više informacija o Internship programu pročitajte OVDE
Double Tree by Hilton in Austin, TX
1 F&B participant The training plan includes rotations in Restaurant/Front of House Operations and Banquet/Events Operations.
1 Front Desk participant the training plan includes phases in PBX/Reservations, Rooms Division Operations as well as training as Rooms Inspector
Double Tree would like both participants to arrive by mid April so we need to receive resumes by Feb 14th. The Skype Fair is tentatively set for Feb 17th.
1 F&B Rotational – Food & Beverage, Restaurant Operations, Banquets Operations and Events Management, Sommelier – $5/hour + tips (guaranteed minimum wage)
1 Front Desk candidates Rotational – Concierge, Front Desk Shifts Operations, Reservations and Management, Supervisory Development – $12/hour
6 Culinary candidates Participants will rotate through the following phases: Garde Manger/Pantry Chef, Hot Line Production, Pastry, and Banquet Kitchen – min $9.50 – can vary depending on postion/ rotation
2 Culinary participants Garde manger, meat, pastry duties – $15/ hour
AT&T Executive Education and Conference Center
3 Culinary candidates Garde Manger, Service Standards and Meats Department, Saucier Department, Culinary Management Training – $12 per hour
F&B participant
1. Trace – Host Person – In Room Dining – $7.25 per hour
2. Catering- Banquets – Catering – $7.25 per hour
3. F&B Rotation 1. Restaurant Operations 2. In-Room Dining 3. Catering – Restaurant Operations – $11 per hour