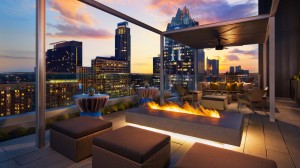 Više o Internship programu pročitaj OVDE
The Blue Crab of Bethany Beach is looking for an F&B participant to join their Restaurant and Food Services Management Team in March. The participant will have an opportunity to train in various departments like Banquet and Restaurant Operations as well as learn skills in Sales, Marketing and Revenue Management. This program is 8 months long and could be a great opportunity for students who are not able to commit to a 12 months internship.Stipend is 10$ per hour, but participant can expect up to 20$ per hour with tips. The participants will be getting an end of year bonus which is $1 per every hour worked during their program
Ruby's Inn would like to accept 2 Hospitality Management participants to arrive as early as April 1st. The training plan will introduce participants to Front Desk Management, they will have an opportunity to train as Guest Services Agent and learn the skills necessary to be a successful Rooms Controller. Stipend is 8$ per hour plus tips.
A great benefit of this placement is housing is company secured. Additionally, the host company is located near Bryce Canyon National Park in Utah and the participants to enjoy many outdoor activities like hiking, camping or horseback riding.
Westin Downtown Austin would like to recruit 5 Culinary participants to begin in May. The training plan includes rotations in Restaurant Kitchen, Display Kitchen, Prep Kitchen as well as Banquet Kitchen. Stipend is 11.50$ per hour.
The participants are encouraged to submit introductory videos showcasing their knife skills for the hiring manager to review.